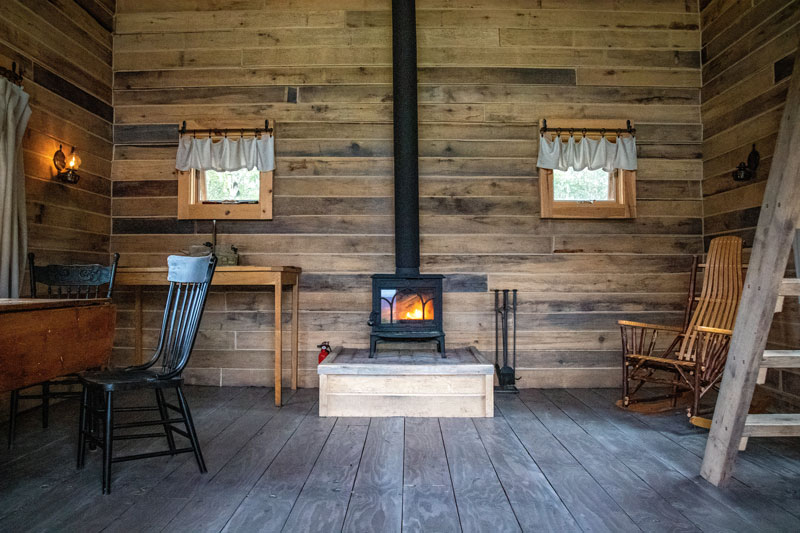 During your stay at the farm, enjoy silence and solitude in this simple log cabin. This handcrafted cabin is beautifully set up on the ridge overlooking the farm. The front porch provides a serene overlook to the beauty of creation. Seasonal changes offer a marvelous view of the landscape. We invite you to rest, reflect and reconnect with friends, family and God.

To access the cabin, a uphill hike is required. There is a fire ring area and firewood for campfires.



The view from the cabin during the fall.
the Farm - Harvest Home Farm